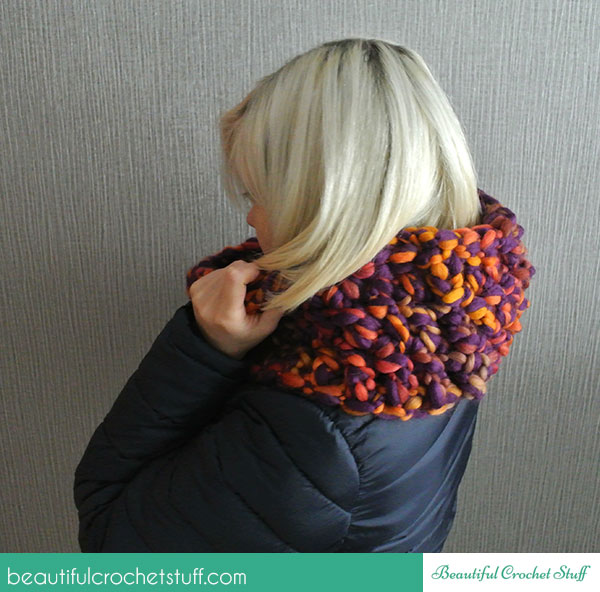 A chain stitch and double crochet are very easy to make with a hook, but there is easier way – just use your dominant hand's index finger as a crochet hook! Hand crocheted scarf is super quick half an hour project and as you can see it's very cozy and voluminous.
Materials:
Yarn: Alize Bing Bang 46% wool, 34% acrylic 20% polyamid (100 grams/22 meters) Super Bulky – 2 skeins
Crochet Hook: I've used my hand as a hook :)
The size of the scarf is about 92 cm circumference and 16 cm wide.
Start with ch-30, join with sl st to first ch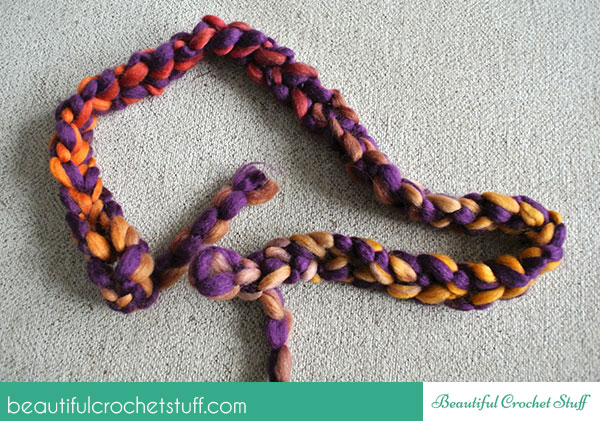 Round 1: ch-3, dc in each ch around, join with sl st to top of ch-3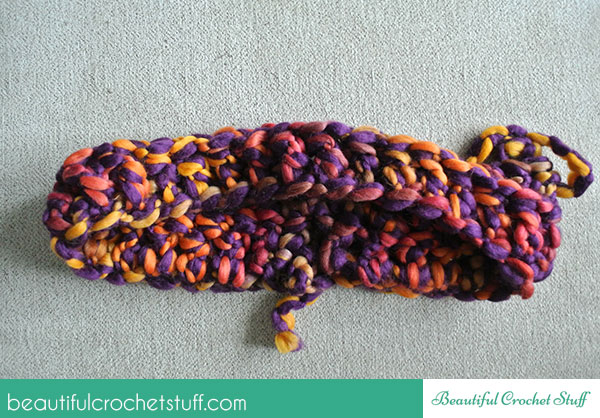 Round 2-3: ch-3, dc in each st around, join with sl st to top of ch-3