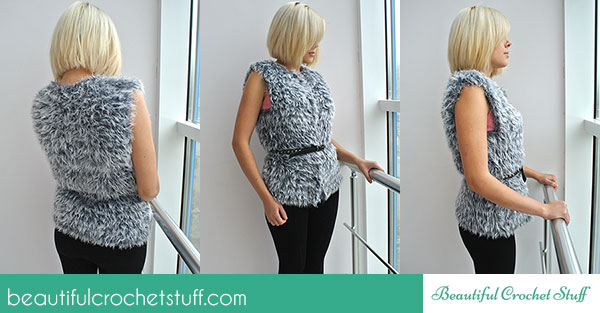 Hello! I just finished this beautiful fur vest and I want to share how I made it and how you can make one yourself! Below you will find all required materials and step by step instruction with photos. I hope you enjoy this free vest pattern! No rabbits were killed in the making of it :)
Materials:
Yarn: Kartopu Flora 100% Acrylic (100 grams/230 meters) or any acrylic yarn you have – 2 skeins (size S)
YarnArt Rabbit (100 grams/90 meters) or Lion Brand Fun Fur Yarn – 4 skeins (size S)
Crochet Hook: 4 mm
Vest Size: S-…
Make a foundation chain. The number of chains depends on the size of your hips. You need to measure the hips and then chain in multiples 2 to desired length. I recommend to make the "base" of the vest a little bit wider and shorter than your size. The finished vest become longer because of the yarn weight.

Use this pattern for the "base" of the vest:
Row 1: dc in the 6th ch from the hook, * skip 1 ch, ch-1, dc in next ch, repeat from * to the end of the row
Row 2: ch-4, turn, * dc in next dc, ch-1, repeat from * to the end of the row
This is how the "base" should look like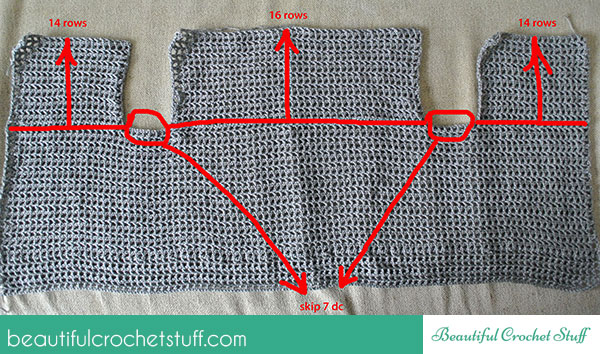 Connect the shoulders to the back with  sc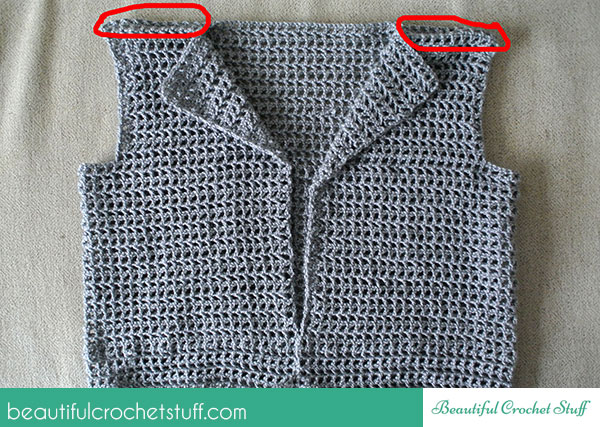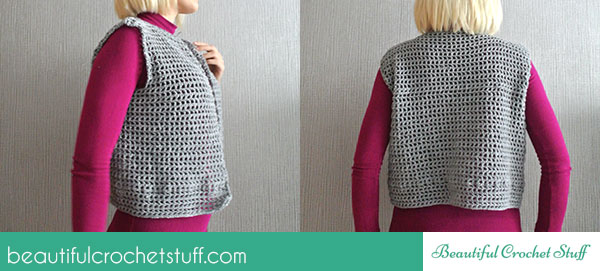 Now use fur yarn and work 1 dc in each ch-1 space this way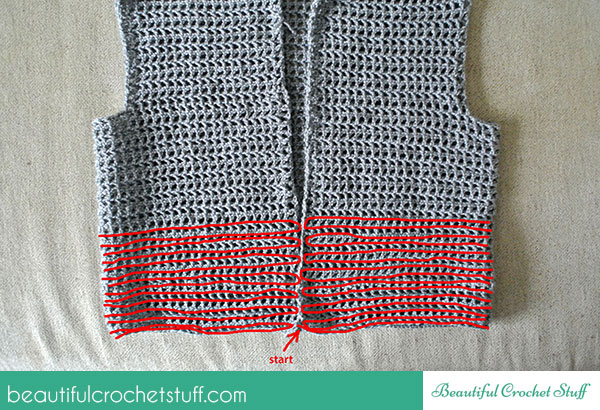 Make a row of dc around sleeves and front part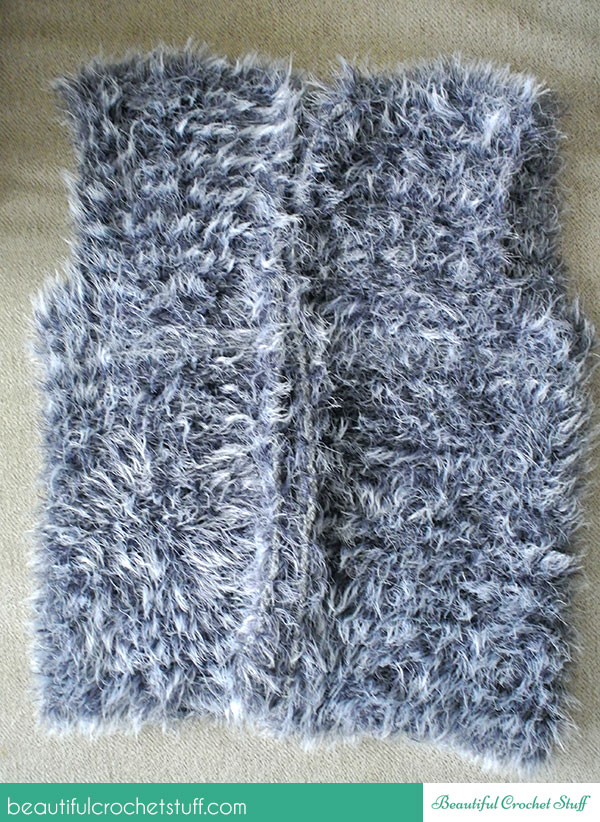 Finish off.