Do you want to know the easiest way to crochet blanket? You can do it in one evening while watching your favorite TV show or movie. If you still don't know how to crochet then this project will be a perfect start.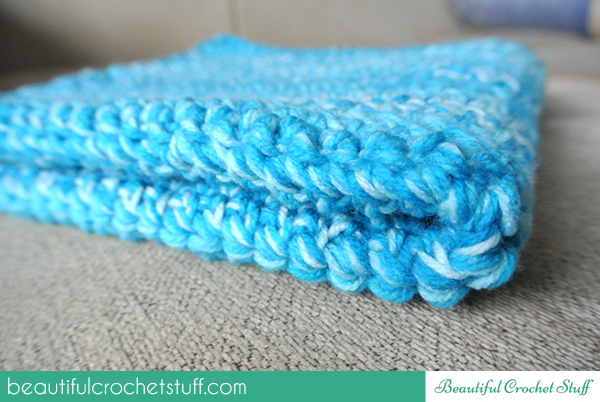 For this blanket you can use any type of yarn. I had some left over yarn from my last project so I decided to use it for this blanket. I mixed three threads of Papatya Batik 100% acrylic yarn (100 gr / 360 meters) and 8mm hook. I used Double Single Stitch it is very simple and not widely used in crochet patterns, but I like it :)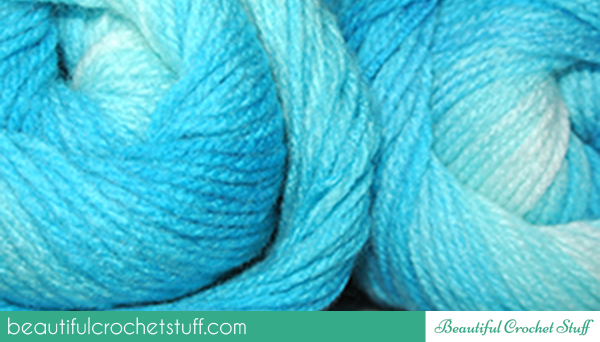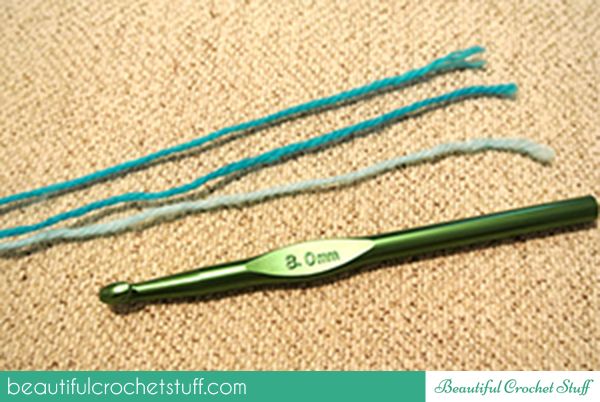 Here is how to crochet Double Single Stitch:
Make as many chain stitches as you need for your project.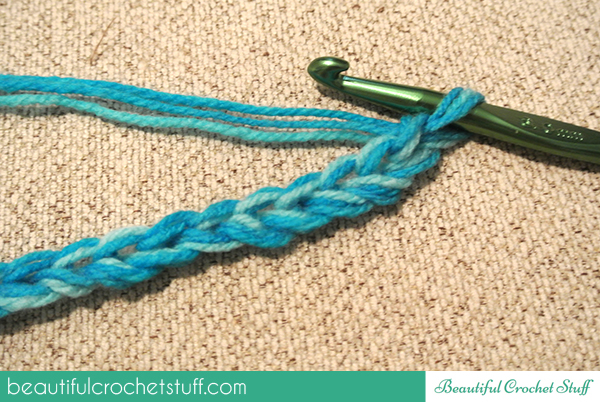 Insert the hook from front to back into the third chain from the hook. Yarn over and pull up a loop.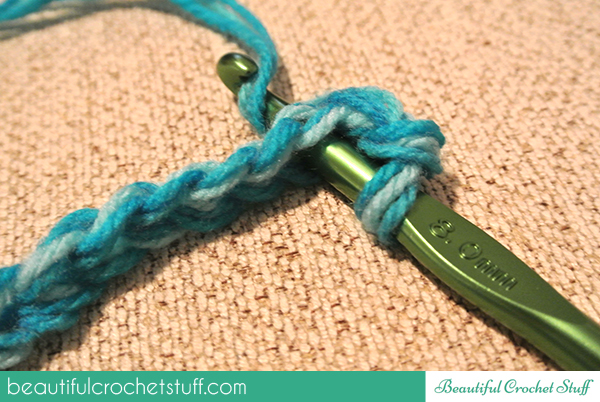 Two loops now on the hook.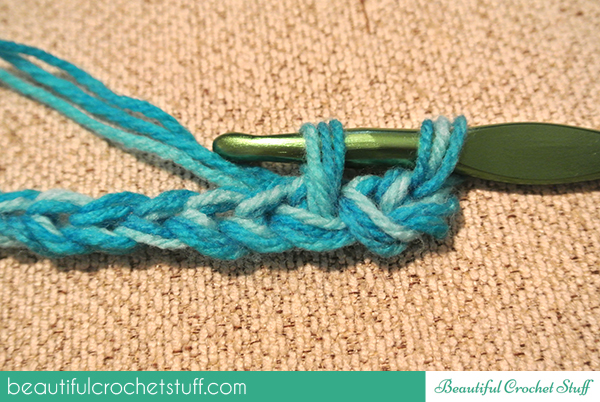 Yarn over and pull up the first loop only. Two loops now on the hook.
Yarn over and pull through both loops on hook.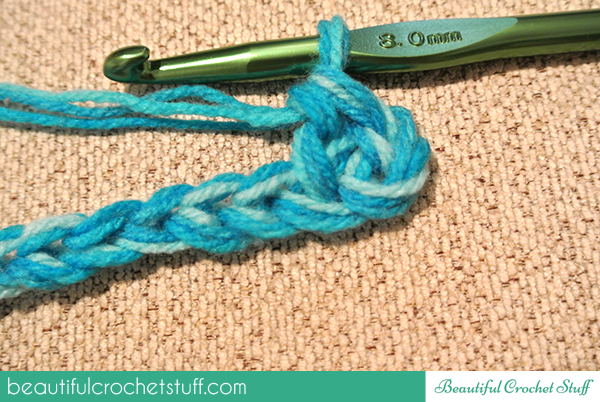 Now you get double single stitch. Repeat previous steps for each chain to the end of the row.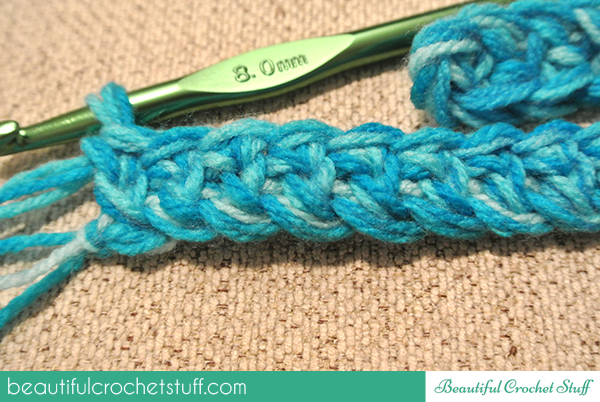 For  Row 2  make chain 2 to start and turn your work.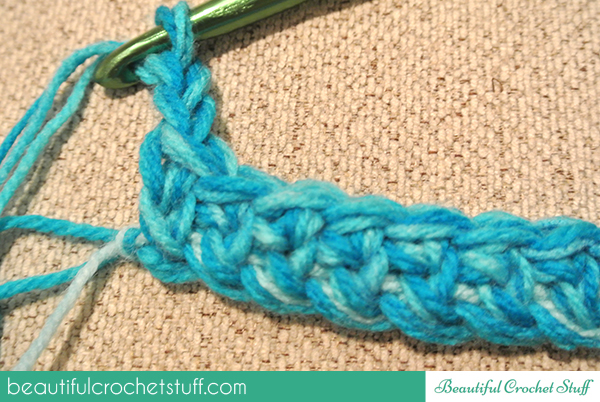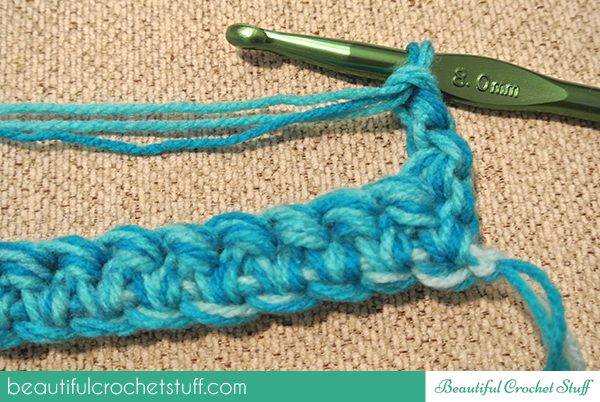 Double single stitch in next chain. Continue to the end of the row.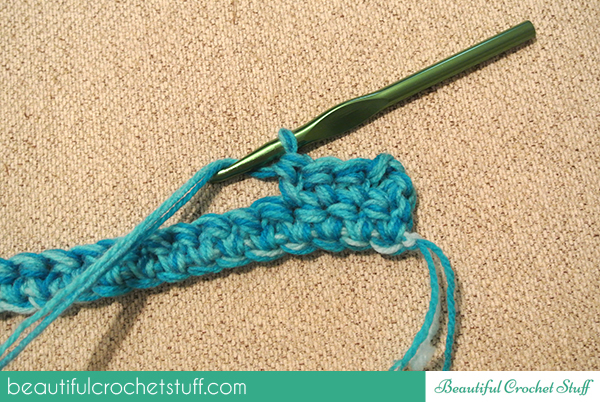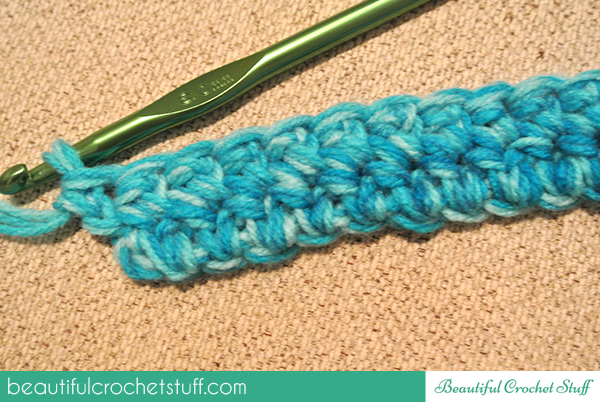 Repeat these rows to desired length. As an example, I've made a small baby blanket. (30×30 cm or 12″x12″). The pattern is flexible enough to adapt to larger sized blankets and can be made in any color.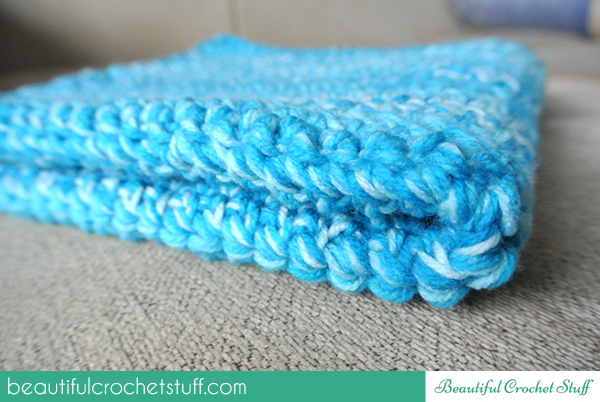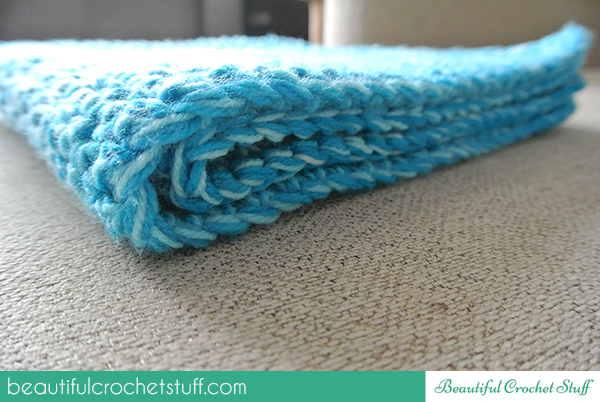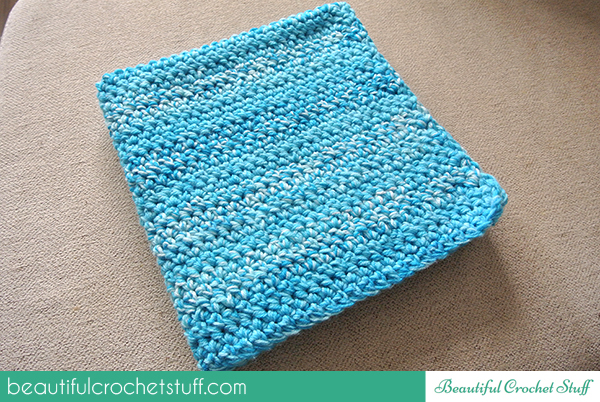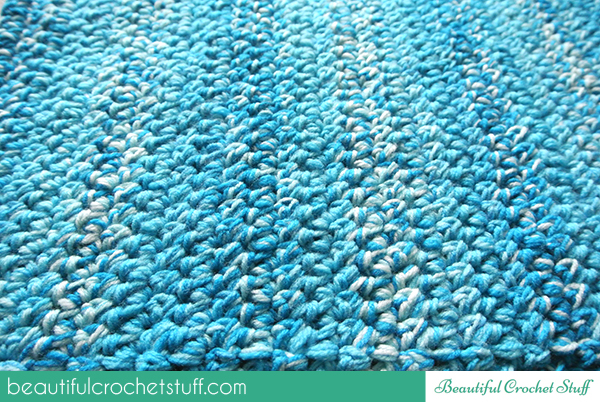 If you have any questions, please feel free to ask :)