It's getting colder and if you still don't have a crochet hat, don't worry! Today I will show you how to crochet a beanie or hat. This free crochet hat pattern is very easy and flexible – perfect for beginners!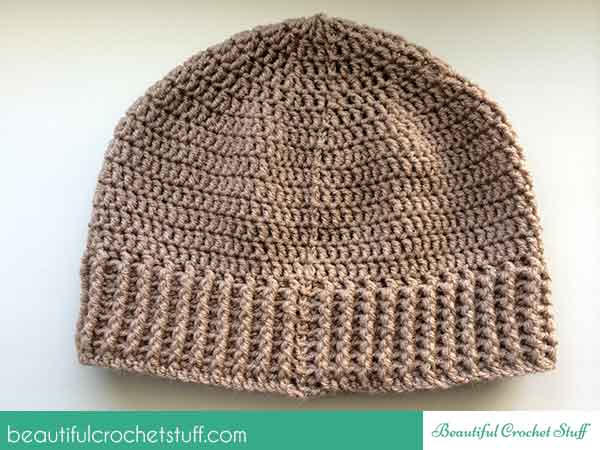 Crochet hook: #4mm
Yarn: 100% acrylic yarn
Size: 56 cm
Abbreviations:
ch-chain
sl st – slip stitch
dc – double crochet
bpdc – back post double crochet
fpdc – front post double crochet
dc2tog – double crochet 2 together
Start: ch-94 connect to first chain to form a circle (if you want another size just make desired amount of chains).
Round 1: ch-2, dc in each ch around, join with sl st to top of ch 2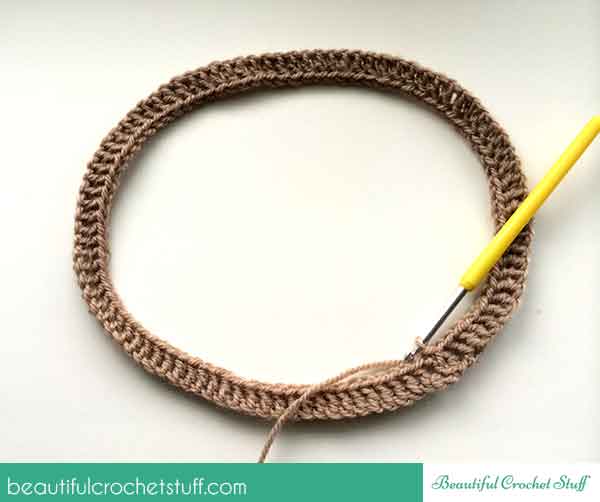 Round 2-7: ch-2, * bpdc in next dc, fpdc in next dc, repeat from * around, join with sl st to top of ch 2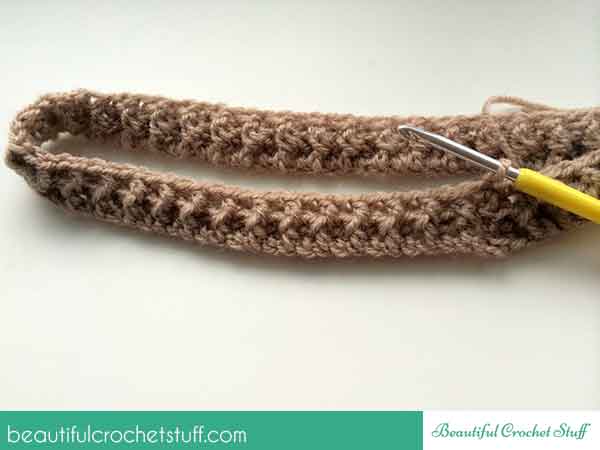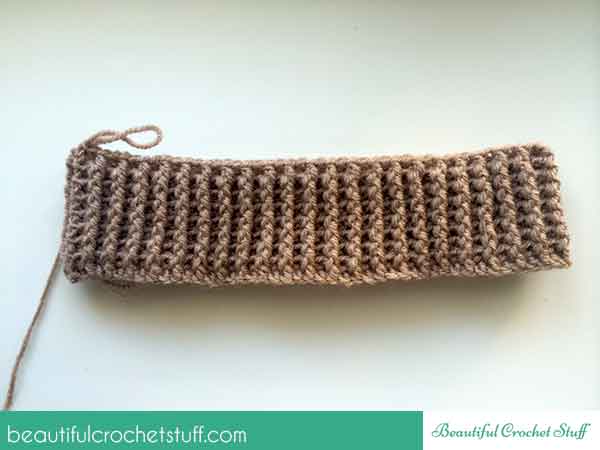 How to make front post double crochet and back post double crochet you can to see above + free pattern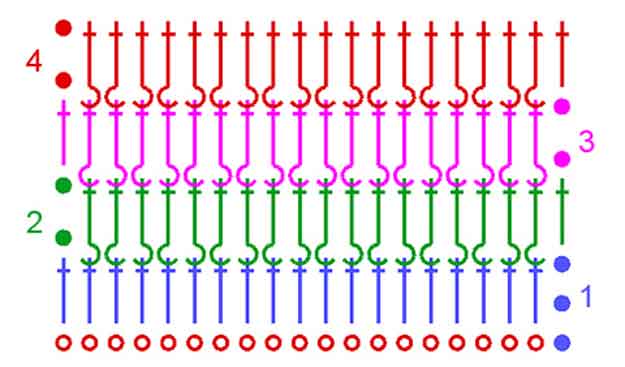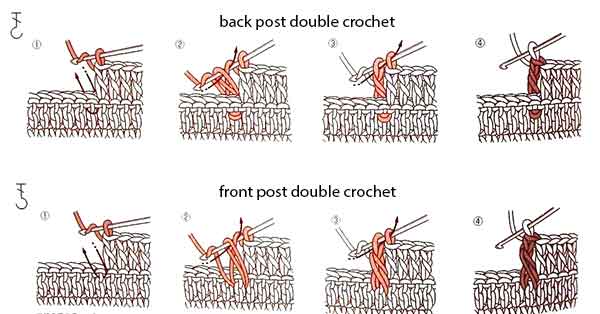 Round 8-13: ch-2, dc in each st around, join with sl st to top of ch 2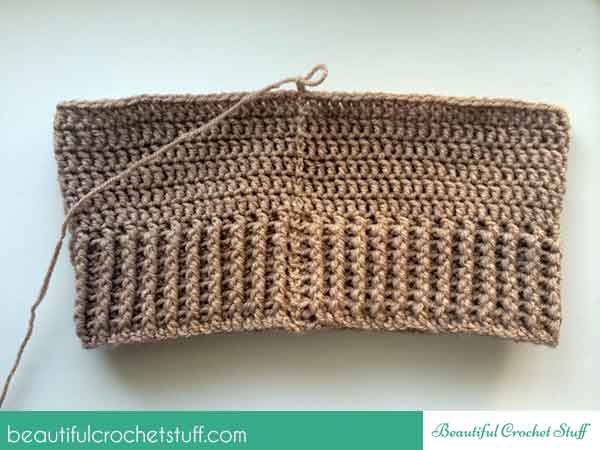 Round 14-16: ch-2, dc in next 3 dc, dc2tog, *dc in next 4 dc, dc2tog, repeat from* around, join with sl st to top of ch 2
Round 17-19: ch-2, dc in next 2 dc, dc2tog, *dc in next 3 dc,dc2tog, repeat from* around, join with sl st to top of ch 2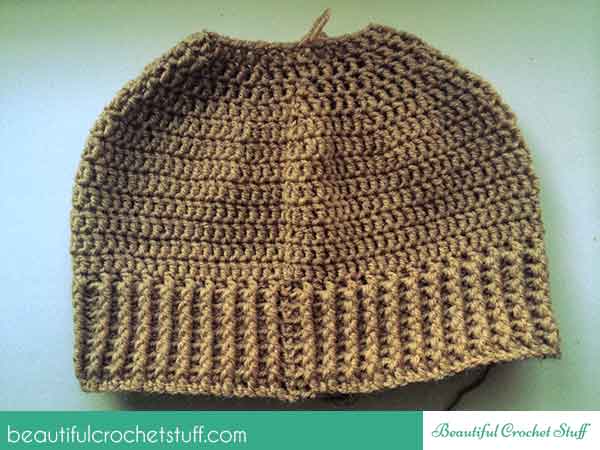 Round 20-21: ch-2, dc2tog around, join with sl st to top of ch 2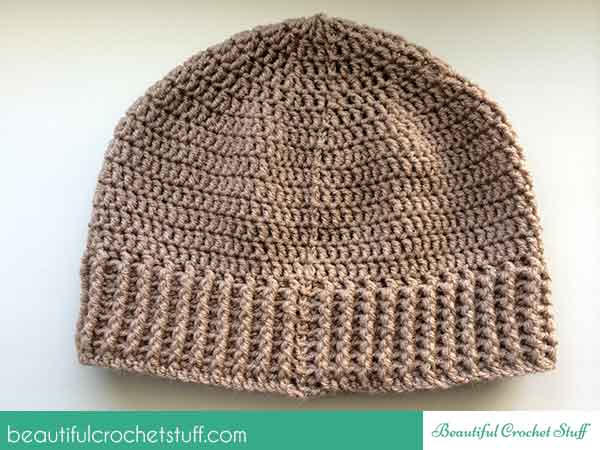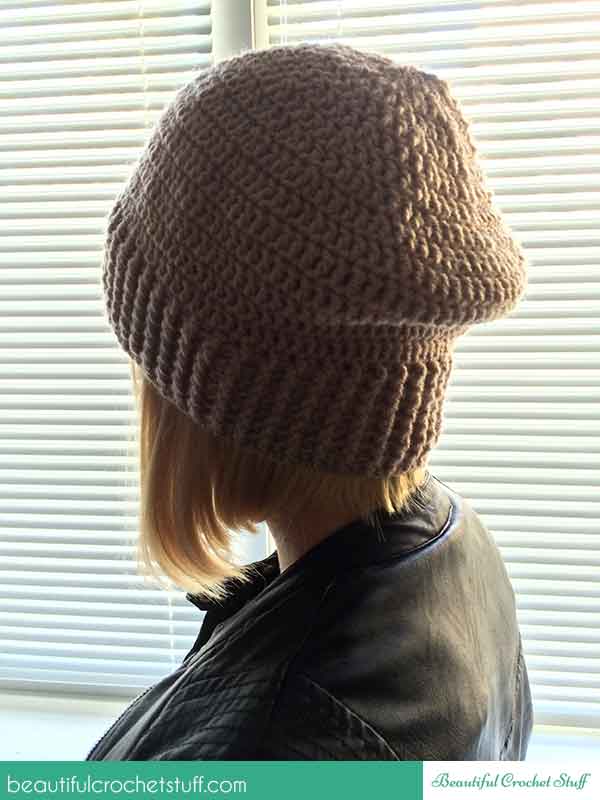 Written instructions (print version):
Start: ch-94 connect to first chain to form a circle 
Round 1: ch-2, dc in each ch around, join with sl st to top of ch 2
Round 2-7: ch-2, * bpdc in next dc, fpdc in next dc, repeat from * around, join with sl st to top of ch 2
Round 8-13: ch-2, dc in each st around, join with sl st to top of ch 2
Round 14-16: ch-2, dc in next 3 dc, dc2tog, *dc in next 4 dc, dc2tog, repeat from* around, join with sl st to top of ch 2
Round 17-19: ch-2, dc in next 2 dc, dc2tog, *dc in next 3 dc,dc2tog, repeat from* around, join with sl st to top of ch 2
Round 20-21: ch-2, dc2tog around, join with sl st to top of ch 2