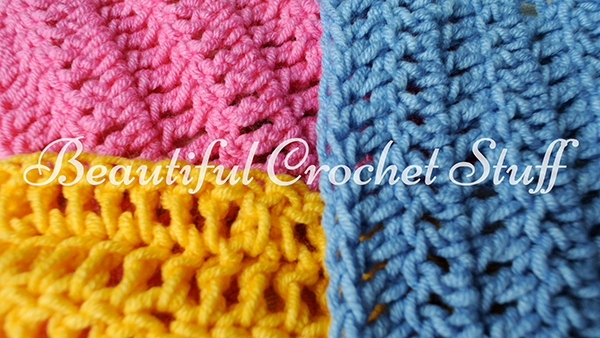 In this video I will show you how to crochet the most popular double crochet stitch in two unusual ways. So, let's discuss each one and then learn how to crochet each one of them. The first way is the usual way:
Yarn over the hook (from back to front)

Insert your hook in the next stitch
Yarn over the hook
Draw your yarn through the first 2 loops on your hook
Yarn over the hook
Draw your yarn through the last 2 loops on the hook
The difference between the first and second way is in the 4th and 6th steps of making dc. You should draw your yarn through one loop only and then draw the yarn through the first 2 loops twice. The height of the stitch is higher than the usual double crochet stitch but it's not that loose as triple crochet stitch. This effect will help you create tighter stitches especially when you crochet in the rounds. This stitch also known as extended double crochet stitch (edc). The look of the stitch also depends on how you wrap your yarn over the hook. Just wrap the yarn from the front to back then finish the stitch as usual double crochet stitch and you'll see the difference.